Cornet Agencies Inc. Auto Insurance
Cornet Agencies Inc. provides Gravelbourg and surrounding areas with comprehensive auto insurance for vehicles, classic cars, boats, and more. To learn more about our policies and schedule an appointment with an agent, give us a call today!
Personal and Commercial Vehicles
Content Coming Soon
Hagerty Classic Car Insurance
About Hagerty®
Over 30 years, Hagerty has grown to be the leading global provider of classic car and boat insurance, but they're still just a family business built on love for classics. Their passion drives them to keep improving their product and to give their clients the best service imaginable.
Why Hagerty®?
At Hagerty, they're as passionate about classics as their clients are. Their deep knowledge of classic vehicles and their owners allows them to offer better coverage for less. They offer:
Agreed Value Coverage-They'll agree up front on a value for your classic, including applicable sales tax that would be added in the province in which your policy coverage applnd in the event of a covered total loss, you'll receive that full amount, less any deductible or salvage value, if retained.  Guaranteed.
Flexible usage-Classic and collector cars were made to be driven.  Whether you're going to a show or taking a cruise to an ice cream shop, you're protected.
Hagerty Drives Club™ –Hagerty Driver's Club gives members specialty roadside service designed specifically for classics, automotive discounts, members-only events, subscription to Hagerty magazine and much more-all at an incredible value.
Expert claims handling-Claims adjusters are trained in classic vehicle repair.  In event of a claim, they offer stock original replacement parts and even have specialists on staff to hunt down rare and hard to find parts.
Low premiums-Because they only protect classics, they're able to offer insurance at rates considerably lower than daily driver insurance.  To make sure your classic is properly protected, contact Cornet Agencies Inc. to learn more about a Hagerty policy.
What Hagerty Insures:
Hagerty® is the world's leading insurance provider for classic vehicles, offering coverage for classic cars, trucks, boats, tractors and more. Hagerty also offers Hagerty Drivers Club", a comprehensive full-service roadside service program designed specifically for classics.
Boats
Cornet Agencies Inc. offers a boaters insurance policy through Nautimax, which includes coverage on watersport boats, sailboats, and luxury vessels. Some of the benefits of this package include:
Agreed Value coverage – Up to 15 years old for most vessels.
Personal Injury/ Medical Coverage
Single Policy Limit coverage – Bundles hull, engine and trailer or sailboat cradle under a single coverage limit.
Loss of Use – covers transportation costs while your boat is being repaired
Emergency Towing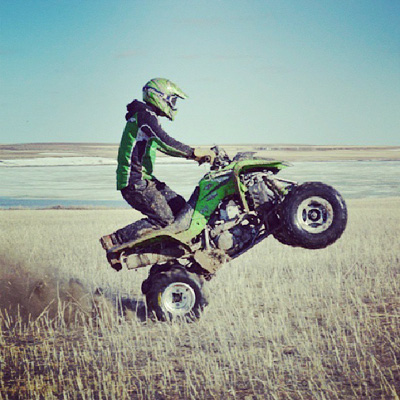 ATVs/Recreational Vehicles
Cornet Agencies Inc. provides GOT TOYS policies, ATVs and recreational vehicle coverage options to keep you and your ride covered anywhere in Canada or the continental United States. This policy can cover trail bikes, snowmobiles, dune buggies and other off road vehicles, and policy owners have the option to cover personal injury as well as the vehicle itself. This policy offers:
Physical Damage – Up to $40,000 for quads, dune buggies or sleds, and up to $25,000 on trail bikes.
Third Party Liability – $1,000,000 or $2,000,000 limit options to cover legal liability if you are sued due to injury of others (including passengers) or damage to property.
Trailer Coverage – Up to $1,000 limit. If needed, higher limits can be purchased.
Additional Coverage Options
For your convenience, Cornet Agencies Inc. also provides additional coverage options.
Personal Accident – Must be purchased with liability insurance. Covers injury of operators and passengers*. Ask us about the different options available.
Replacement Cost – Only Available if physical damage has been purchased. A copy of the bill of sale must be provided and the vehicle insured for 100% of its value including attachments, modifications and taxes.
*The vehicle must be built to carry passengers to retain covered of vehicle, operator, and passenger.
Contact the experienced team at Cornet Agencies Inc. to get coverage for all of your off road and recreational vehicles, and ask about available discounts to save you money on your next policy!